Most Secure Thatcham Cat 1?
3 March 2016 | Admin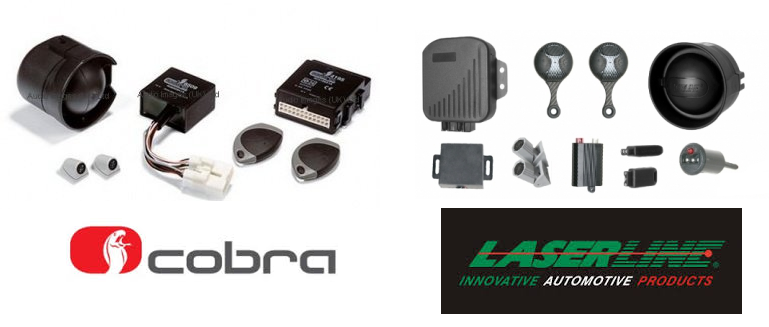 At Auto Defence we get asked daily '' Whats the most secure Cat 1 mate '' The simple answer is there is very few alarms that offer maximum security, I can only say two alarm brands are the most secure in my eyes. That would be and Cobra and Laserline, and instantly you would ask why? The most secure feature is the immobiliser module is on its own and not a part of the main alarms ECU. This gives the car alarm engineer the upper hand when fitting the alarm system by really fitting the immobiliser module in a hard to get to location. And the most important thing with both Cobra and Laserline is they epoxy seal the immobiliser module. This means the system can't be bypassed at the module. Most other major brand alarms can be bypassed in seconds directly at the alarm module.
I find the Italy made and designed vehicle alarms to be much more advanced when it comes to the best security. The only way the top two alarms Cobra and Laserline can be bypassed is for an engineer to trace every wire back into the vehicles harness. This takes a very long time and it's not an enjoyable job. and always remember an alarm is only as good as the engineer fitting the alarm system. When shopping for the most secure car alarm system don't forget a cheap price means a 99% chance of a poor installation. ( we have seen it time and time again! )
We offer a high quality mobile car alarm and immobiliser fitting service in the UK via our nationwide installation network of approved engineers.