Protect Your Classic Vehicle
Wednesday, 16 March 2016 | Admin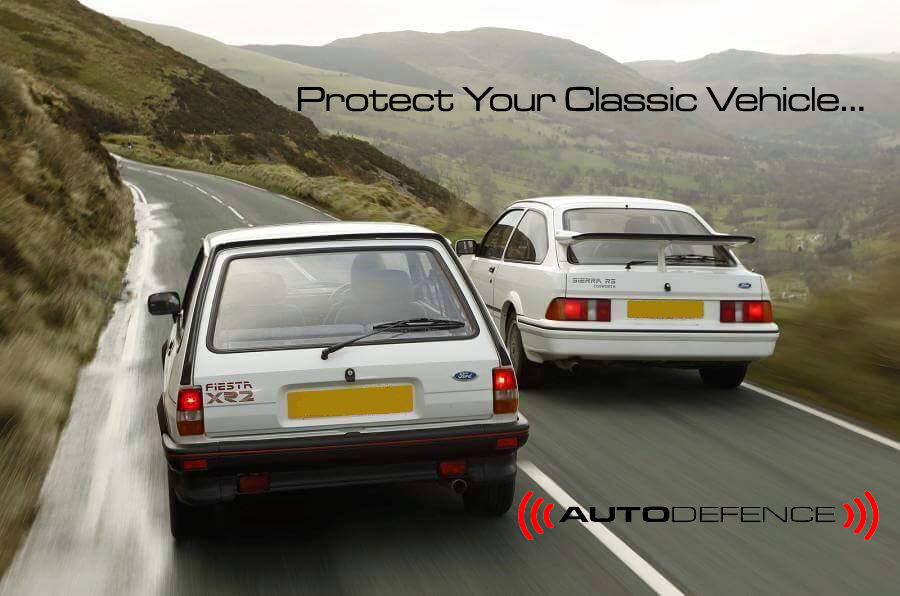 Classic vehicle or a pure hot hatch you should look at protecting your investment. With older vehicles sky rocketing in value they have become high demand once again for thieves to take in the matter of seconds. The main problem being is these vehicles didn't even come with a basic immobiliser from the factory so a car thief needs little to no knowledge to steal your pride and joy. You might think how can I secure my vehicle as much as possible to minimize the chances of the vehicle going missing.
At Auto Defence we offer a vast range of Car Alarms and immobilisers along with tracking devices which give you complete piece of mind when leaving your vehicle. We would always recommend the Cobra Thatcham Cat 1 alarm and immobiliser system this gives complete and reliable protecting offering protection for your doors, boot and bonnet along with the vehicles interior. These feature a full battery back up siren and give you the edge on vehicle security.
With older vehicles being a target installing a tracking device has never been so important and with new products such as the MetaTrak Shield where you can track the vehicle yourself with an ultra low cost subscription it is a must have product the only downside to this product is no Thatcham approval. If you are simply looking for the best Thatcham Cat 6 stolen vehicle tracking device we would recommend the Smartrack or Cobra system to give you the best chance of recovering your vehicle quickly.
Think Secure Think Auto Defence. Nationwide installation at your home or workplace in the UK. Fully approved and insured....