Audi R8 Cobra ADR Immobiliser System
4 August 2016 | Admin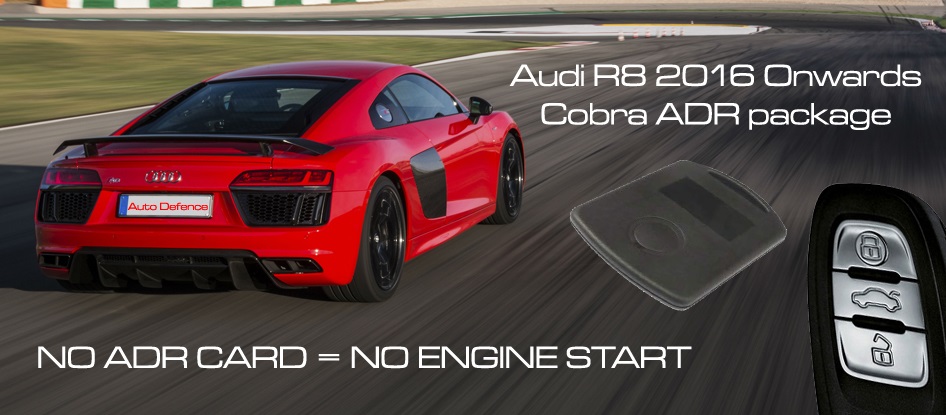 Just released the Audi R8 2016 onwards Cobra high security ADR system. This gives your Audi the best security package possible by using an ultra secure ACE rolling code card attached to your vehicles key ring. In the event of a Cobra card not being present the vehicle will simply be immobilised meaning your R8 is wrapped in protection.
The system is very sleek once installed all you can see is a small LED which will flash once every second when the alarm and immobiliser system is in armed mode. We don't change any of the standard features on your vehicle. We only add to the vehicle, this includes wiring in a harness behind your vehicles dashboard, adding an LED ( Can be mounted out of sight if needed ). and a siren is mounted within the vehicles engine bay. This system works in a very sleek manor with the original remote control meaning you unlock your vehicle and get in and start as per normal driving.
We can supply and fit this system nationwide, contact us for more details.