Audi R8 ScorpionTrack S5 VTS
16 January 2020 | Admin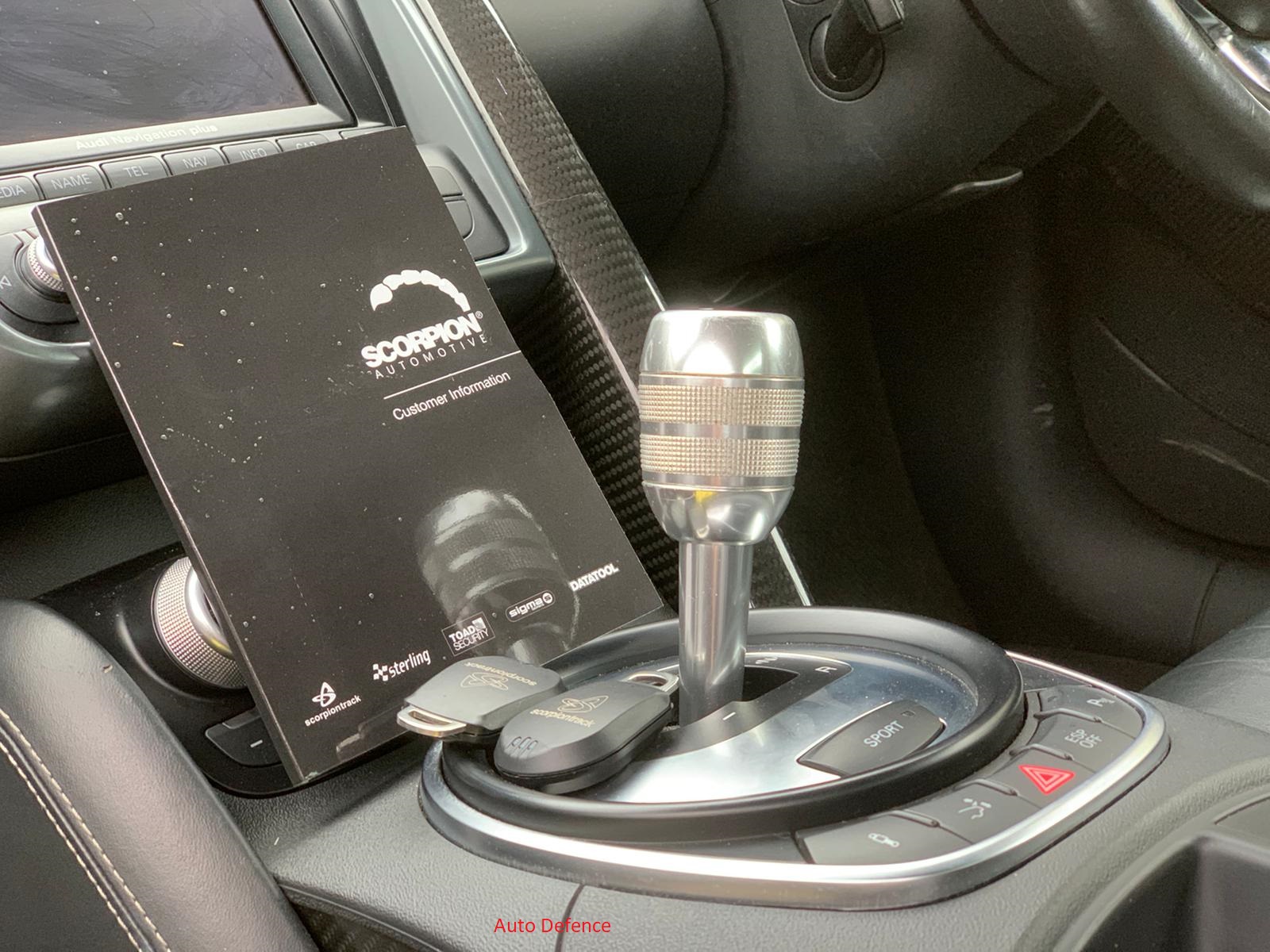 This Audi R8 is now protected by the Scorpiontrack S5 stolen vehicle tracking system, This system has full protection against key cloning by using an ADR tag which has to be within the vehicles interior when starting the car. Without this tag being within range it will create an alert for the Scorpion head office and they will call you straight away / ask if it's an attempted theft. This is the main advantage of the Scorpion S5 system. The Scorpion Track S5 also features a Smartphone app which allows you to locate the vehicle via the app if needed.
The scorpiontrack S5 VTS also comes with 1 year free of charge subscription when buying from us giving you excellent value for money. The Scorpion S5 tags are one of the sleekest ADR tags on the market no other company comes close. The S5 VTS is full of features which are unique to the Scorpion unit such as the ADR tag which times out after no movement meaning even if the keys were near the vehicle the tracker will remain armed.
You can also add the additional immobiliser if required which works alongside the Scorpion ADR tag this means if the tag isn't within range of the vehicle it will remain immobilised giving complete security against all the latest forms of key scanning and key cloning. This means you don't need to buy an additional immobiliser from other brands making it a very cost effective solution.
We are an exclusive Scorpion dealer meaning no other company comes close to matching our prices. If you would like to order a Scorpion S5 VTS with 1 year subscription FREE.