Meta Motorhome Alarm Installation
27 April 2019 | Admin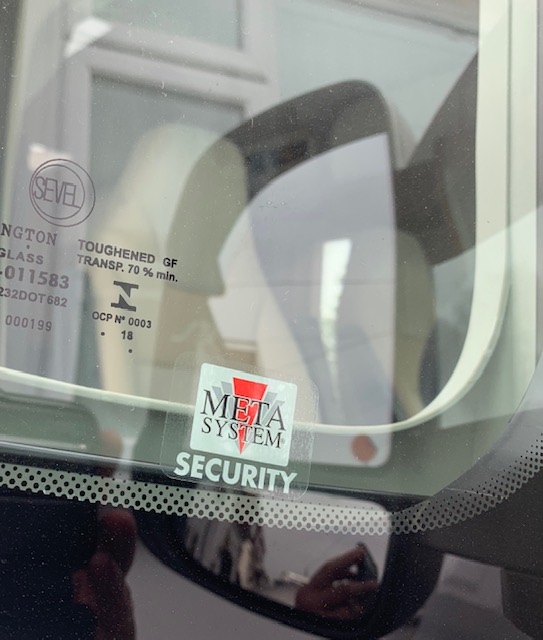 The Meta Motorhome alarm really offers excellent protection, with more motorhomes being sold in the UK than ever before many customers are looking for the best security to enhance / protect there motor home from being stolen. The Meta Motorhome alarm uses wireless contact switches that work on 868Mhz meaning they can't be jammed like other brands on the market. With a wireless reed switch that protects the habitation door and a PIR sensor which protects the internal living area. Any movement within this living area will trigger the alarm system instantly.
A nice feature is the ability to use the original Fiat Ducato / Peugeot Boxer remote control. This allows you to simply press lock and the alarm will arm and press unlock and the system will disarm. Meta is the system of choice for many Fiat Ducato motorhome owners due to it being the official Fiat approved product meaning a dealership / main dealer couldn't void any warranties due to having a Meta alarm installed. Motorhome security is a must if you have a motorhome in the UK or your looking at traveling outside the UK.
With Meta you can also add on the Meta GPS / GSM siren add on which can turn a normal alarm into a full GPS tracking and smartphone alert system. For example if your alarm is armed and the system is triggered the smartphone Apple or Android app will send you a push notification saying your alarm is sounding.
If you require a Meta installed why not take a look at our Motorhome Alarms page.