Clifford 330X2 Back In stock
29 June 2016 | Admin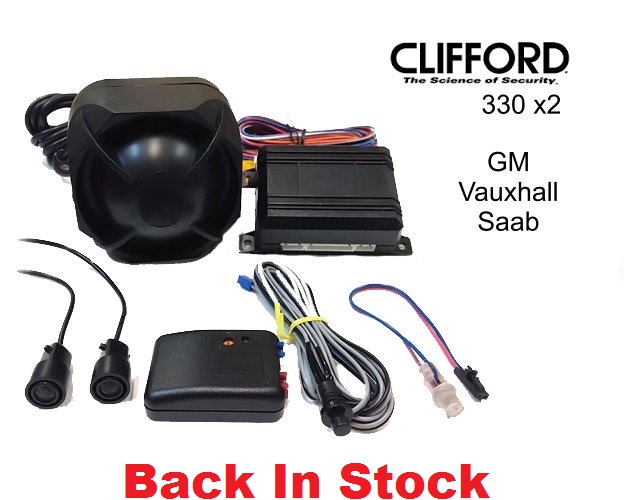 The Clifford 330x2 has been out of stock for a very long time. and it was missed when customers simply wanted the best protection working off the original remote key fob. The Clifford 330x2 offers full Can-Bus integration for your vehicle and protects doors, boot, bonnet and your vehicles interior. The alarm has many add on's such as tilt and level sensor and you can also add dual zone warn away which means the alarm will start chirping if you walk to close to the windows.
The Clifford 330x2 is fully Thatcham approved and it will work with most of the GM range like your common Vauxhall and saab vehicles. Also some Honda's used the single wire can-bus technology. The alarm comes with a very bright blue LED which gives the ultimate warning you have had a Clifford installed.
The item I feel makes the Clifford 330x stand out from the rest is the 6 tone revenger siren which runs through a selection of tones when the siren is sounding to grab peoples attention as quickly as possible. We supply and fit the Clifford can-bus alarm nationwide in the UK give us a call on 01507477808.