Cobra Flush Mount Sensors
21 February 2016 | Admin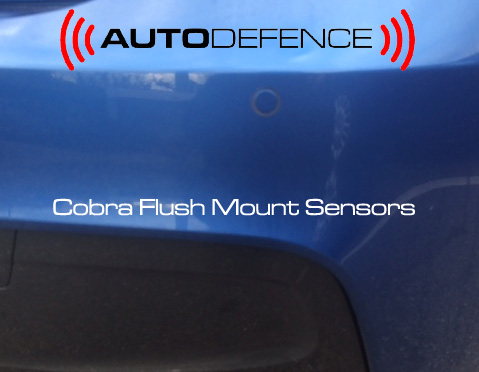 Are you the type of customer that seeks the best product for your pride and joy? Want the installation to simply look original? Cobra flush mount is the answer to all your questions and concerns when having parking sensors installed. Cobra are original equipment suppliers to many manufactures as standard meaning you are having OE quality components fitted onto your vehicle. The kit is completely universal and can be fitted to ANY vehicle in the UK. All our Cobra approved engineers are equipped with a special hole cutting tool which makes a very clean cut hole in your vehicles bumper.
We can get the sensors professionally colour coded before installation so they are an exact vehicle paint match. The kit works by putting the vehicle in reverse and the small buzzer within the car or van will give you one beep to let you know the kit is active. and the bleeper will beep faster the closer you get to an object.
There are no other parking sensors on the market that even come close to the look, style and quality of the Cobra automotive brand. Cheap flush mount sensors are simply not the way to go, this is due to flush mount parking sensors being very involved to install and if you are going to have the job done have it done right first time.
We supply and fit Cobra flush mount sensors via our mobile installation network of approved Cobra engineers in the UK.