Corvette Stingray Thatcham Cat 6 Tracker Fitting
17 November 2017 | Admin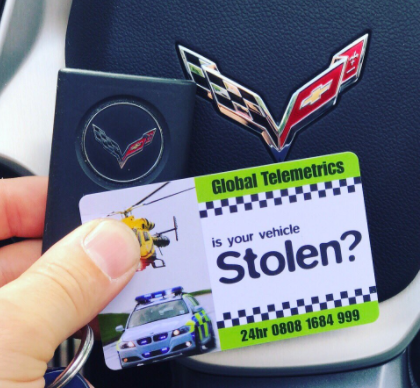 The Corvette Stingray is an excellent muscle car, which stands out more than many other performance vehicles in the UK. Our customer decided on the Smartrack Protector Pro Global. This gives full stolen vehicle recovery and excellent security for your asset. With Smartrack's average recovery time of just 21 mins you are making the right choice when it comes to tracking performance. Unlike other tracking companies the subscription is very affordable by offering monthly subscription payments allowing you to sign up for direct debit payments for £12.49 per month.
We offer the Smartrack Protector Pro Global for £199.99 supplied and fitted in the mainland UK. Offering a mobile service we come to you at your home or workplace. The Smartrack Thatcham Cat 6 also offers a lifetime subscription if your planning to keep the vehicle for many years to come. Meaning one simple £399 payment once the device has been installed and the vehicle will be tracked for the rest of it's life.
The device comes fully loaded with an on board motion sensor meaning if the vehicle is pushed / driven away on a low loader the tracker will send an alert to head office in order for them to contact you and ask why the vehicle is moving without a valid reason. The system also offers battery protection meaning if a thief disconnects the power supply the device will keep working for many hours.
If you would like / require a Thatcham Cat 6 device fitted, we offer the Smartrack Protector Pro for only £199.99 fitted in the UK.