Fiat Ducato Laserline Alarm Fitting
25 October 2019 | Admin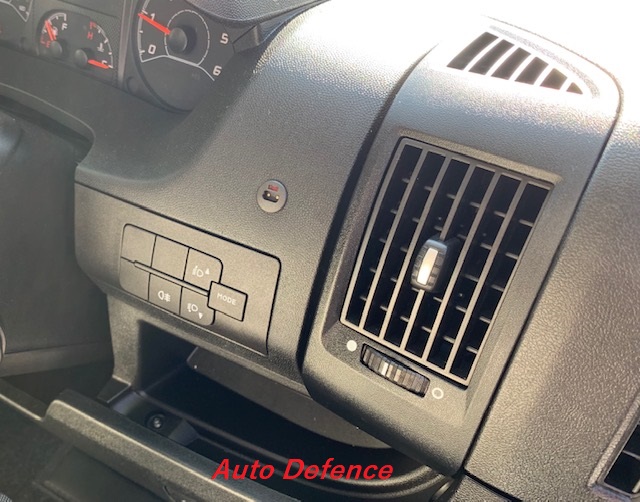 If you own a Fiat Ducato or Citroen Relay you should be aware around 90% of these vehicles come without any form of alarm as standard. However they do have an immobiliser as standard. Many owners think due to the indicators flashing on lock / unlock they have an alarm installed, sadly this is not the case the indicators flashing just means you have pressed the button to lock or unlock the vehicle. We can add a Laserline Thatcham approved alarm upgrade which is designed to work alongside the factory remote control. When locking your doors the alarm will arm and when unlocking either the front or rear it will disarm the alarm system.
The Laserline can-bus alarm protects all doors around the vehicle such as the front doors, sliding doors and rear set of barn doors all through the vehicles Can-Bus line. The interior is also protected by the interior ultrasonic sensors which are designed to detect movement within the front of the vehicles cabin. The siren will sound @ 118db in the event of alarm alarm trigger, the siren has an inbuilt battery meaning if the wires are cut or the siren is unplugged the siren will keep sounding giving you total security.
The Laserline car alarm brand has been around for over 20 years and all the equipment is made it Italy giving you excellent piece of mind when having a Laserline security system installed. A nice feature the Laserline system has is the touch key can be used to touch onto the LED before arming the system and this will turn off the interior sensors meaning you can leave a pet within the vehicle without triggering the alarm. we sell Laserline alarms on our online store which can be programmed to work on almost any Can-Bus vehicle.