Fiat Ducato Laserline Can-Bus Alarm Fitted UK
10 May 2017 | Admin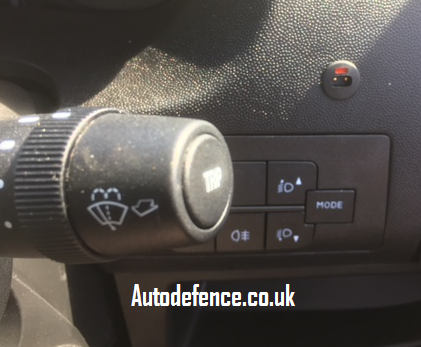 Auto Defence installed a Laserline 691T onto this excellent condition Fiat Ducato work van. The customer was looking for the most reliable and effective security and due to him having a Laserline on his old vehicle he wanted the same brand fitted again. The Laserline 691T works off the original remote control meaning when you press lock the alarm arms and pressing unlock disarms the alarm giving you total security and complete piece of mind when leaving your vehicle.
The 691T protects doors front, side and rear barn. It also protects the vehicles interior via nice grey ultrasonic sensors. The bonnet is protected and along with the loud 118db laserline battery back up siren if anyone attacks the wiring the alarm will sound instantly and keep on sounding due to it's on board battery back up.
The Laserline 691T is also fully Thatcham approved meaning once it is fitted to a vehicle made after 2006 the alarm automatically becomes a full Thatcham Cat 1. Auto Defence are fully mobile and come to you at your home or workplace anywhere in the UK and remember we have a page just for you Van owners!.