Focus ST Smartrack Trident Fitted
7 July 2017 | Admin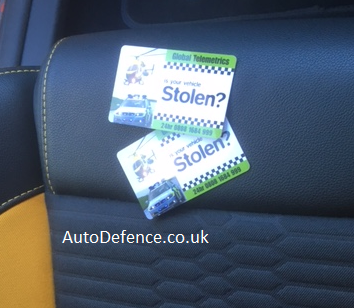 The Smartrack Trident gives you something a little more than a standard stolen vehicle recovery unit. The Smartrack Trident gives you total piece of mind with it's full online ability to view previous history on routes taken for the last 30 days. This is all supported by Google maps to give you a very in depth look as to where your vehicle has been driven / taken.
The Trident unit is fully Thatcham approved meaning it is good / will pass insurance requirements if needed for a Thatcham Cat 6 tracker. Some insurance companies request Cat 5 on some high end vehicles, this means this unit would be unsuitable and you would need the Smartrack Thatcham Cat 5.
The Smartrack Trident allows you to log in via your smartphone if it's on Apple or Android or you can view the vehicle from your desktop pc or a tablet. This gives you total flexability if your waiting to view your vehicle yourself. You can also get GEO-Fence alerts meaning if you was to park your vehicle in a airport car park and there should be no reason the vehicle would move. You can GEO-Fence the parked area. If the vehicle is moved you will instantly get an alert.
We fit stolen vehicle trackers all over the UK to many vehicles, not just the Ford ST. If you would like to find out more call us on 01507 477808.