Ford Fiesta Alarm Upgrade
10 March 2016 | Admin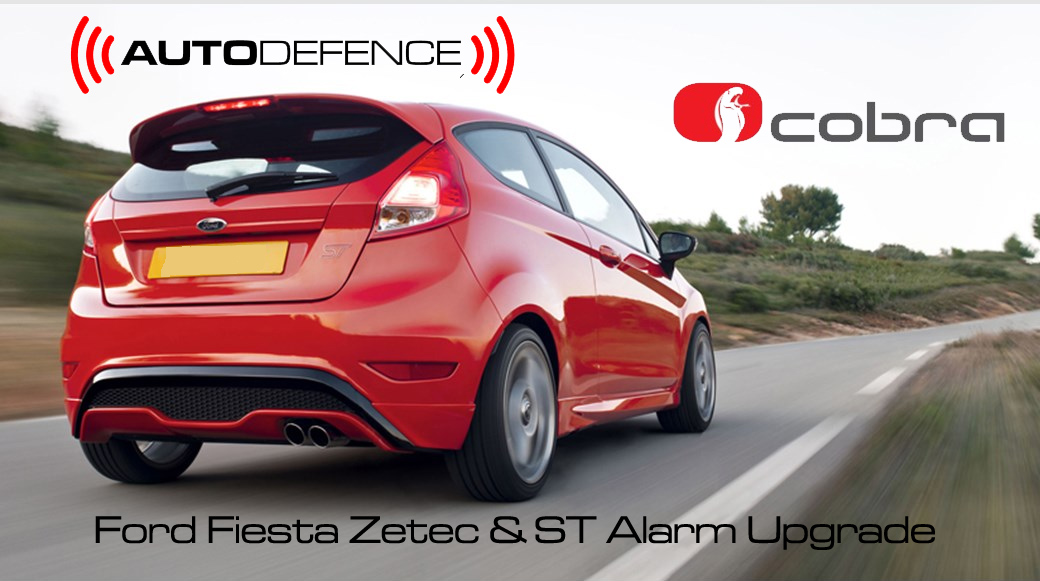 The Ford Fiesta is becoming a NO1 target for car thieves in the UK all the way from the early models 2007 to the latest 2016 models. These vehicles can be stolen in around 30 seconds you only have to look at some Youtube videos to see how quick they can have these vehicles away! We offer car alarm and immobiliser upgrades for the standard fiesta models such as the Zetec and the ST model.
We offer different packages depending on your budget and what security requirements you have. The most common upgrade for the Ford Fiesta is the Cobra ADR system. This gives you the very latest technology against key cloning and OBD port hacking, the system works from the original Ford remote control or door handle buttons to arm and disarm the alarm system. The most advanced part of this alarm is the small ADR card which sits on your vehicles key ring, this small card transmits a secure ACE encrypted code every 2 seconds. When unlocking your vehicle the Cobra ADR alarm is looking for this secure ACE encrypted card, if the card is not in range the alarm won't fully disarm or the vehicle won't allow you to start the car.
This means no matter how many keys are cloned or attempted to clone the alarm simply won't turn off or allow starting. Once the card is in range the alarm will disarm and allow you to start the Fiesta as normal. This package is a full Thatcham Cat 1 system once installed onto your vehicle. we install the Cobra ADR system nationwide in the UK at your home or workplace via our fully mobile service.
(Click Here) - To get your Fiesta Zetec or ST alarm upgrade!