Ford Fiesta Van 2016 Alarm Upgrade
27 June 2017 | Admin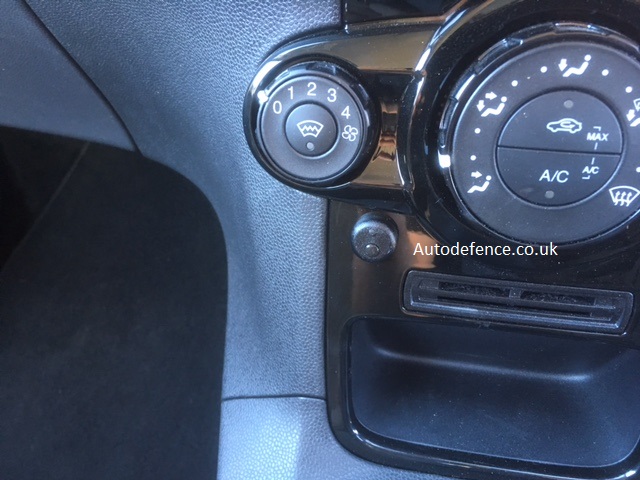 If you thought Ford Fiesta's wasn't stolen enough already... The van is an even bigger target for thieves, did you know none of the Ford Fiesta Vans come with any form of alarm as standard at all. This is a major advantage for thieves being able to pick the drivers door lock or smash a window. Once there inside a new key can be cloned / programmed into the vehicles ECU in around 30 seconds, once the new key is coded the thief can drive the vehicle away.
This Ford Fiesta Van really does benefit from the Cobra Alarm upgrade. This alarm is designed to arm / disarm from the original Ford 3 button remote control fob. But a major advantage is the alarm WILL NOT DISARM from putting the key in the drivers door. Meaning any form of attack method won't work on this vehicle unless you have the original remote or the emergency pin code.
This alarm alarm protects all doors all the way round and the rear tail gate giving you ultimate security for your Fiesta Van. The alarm features very sleek internal colour matching ultrasonic sensors giving you a nice sleek OE style installation. The siren is 118DB and has a full onboard battery back up battery incase the siren becomes under attack. Once installed this system is a full Thatcham Cat 1.