Ford Focus Cat 6 Tracker Fitting London
26 April 2017 | Admin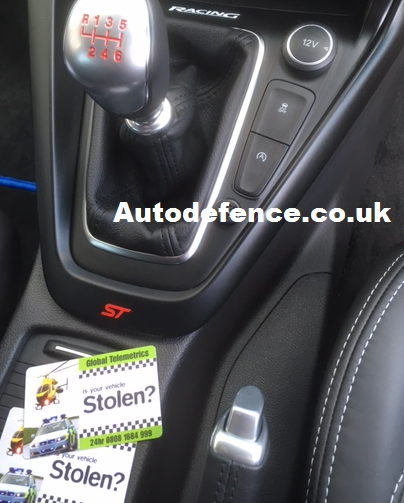 Ford owners are on edge in many area's across the UK after many models Zetec, ST and RS vehicles are stolen in seconds. Some customers have had disk locks and this still doesn't stop them stealing the vehicle. At the moment we are running a special offer on the SmarTrack Protector Pro Global Thatcham Cat 6 unit. This gives you total piece of mind when leaving your vehicle, the unit features a mobile app where you can track the vehicle via your Apple or Android phone.
The device comes with a subscription which can be paid monthly @ £12.49 or yearly @ £149 making having a tracking device installed very affordable. With Global Telematrics having an excellent track record at recovering vehicles when they are stolen, its a wise choice to have a stolen vehicle tracking system installed.
The Smartrack Protector pro also offers tow away alert meaning if your vehicle is towed the tracking headoffice will call you and ask why the vehicle has moved. In the event of a theft or hi-jacking you simply phone the 24 hour recovery line on 0808 1684 999 and they will deal with the traffic police to recover your pride and joy.
Buy the product here ... Smartrack Protector Pro