Ford Mustang Autowatch Ghost ADR Fitted
12 April 2018 | Admin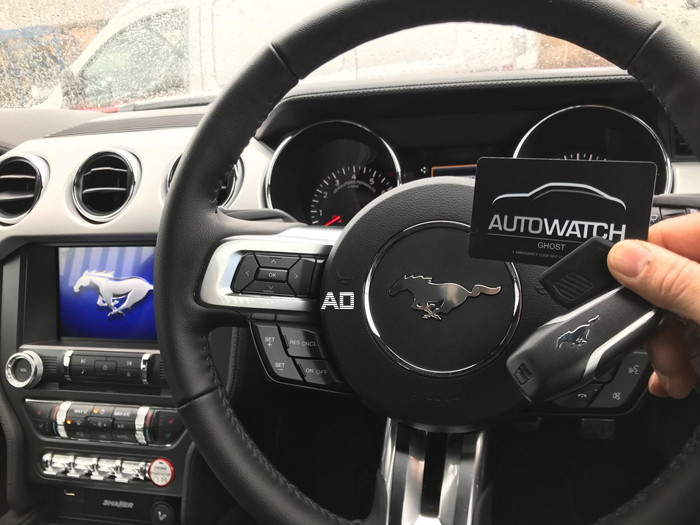 The Autowatch Ghost ADR is a new addition to the Ghost range. The difference between the Ghost and the Ghost ADR is the ADR tag which you can see in the picture above. Providing this ADR tag is in range the Ghost will automatically disarm every time you get into the vehicle. This is ideal for customers that want to protect there vehicle and don't want the hassle of entering a pin code via the vehicles buttons every time they wish to drive the vehicle. The system can be disarmed via a pin code in the event the battery fails inside the ADR card.
This unit does NOT offer the ability to allow iPhone pairing. So please bare that in mind before choosing between the Ghost and Ghost ADR systems. The device comes with 2 ADR cards as standard meaning you have a spare for the other keys to your vehicle. The Ghost ADR works very well on this Mustang by immobilising the start command via Can-Bus. Once the Ghost is fitted to the vehicle and loomed up it can't be found or detected via diagnostic tools, perfect to stop all forms of key cloning in the UK.
If you are looking to secure your Ford Mustang or any other Ford for that matter why not get booked in by placing your order online.