Ford Mustang Bullitt Smartrack Protector Pro Fitted
6 September 2019 | Admin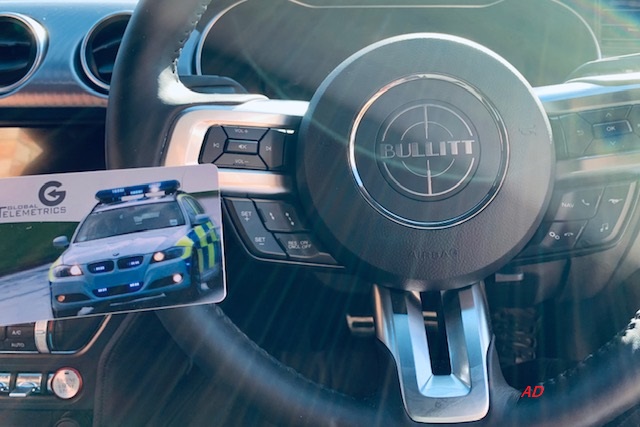 The Ford Mustang Bullitt is around the value of £45k brand new. As such many insurance companies are asking owners to have a stolen vehicle recovery tracking system installed. By having a tracking device installed it gives the owner the highest chance of getting there vehicle back. Having a tracker installed might also discount your vehicle insurance, but bare in mind this will depend on your insurer. This customer went for the entry level Smartrack Protector Pro global offering excellent features such as full stolen vehicle recovery and a smartphone app for Apple and Android smartphones. This smartphone app allows you to view the basic location of the vehicle and other useful things such as battery voltage ( ideal if you don't drive the car much ).
A Thatcham S7 tracker gives you complete piece of mind when leaving your vehicle. In the event of a theft you simply phone the police for a crime refrence number, once you have this number phone the Smartrack stolen vehicle recovery line and they will deal direct with the local Traffic police in your area. This allows a quick recovery and piece of mind for yourself not having to get involved with the recovery of the vehicle. The subscription charges for this device are very cost effective costing only £12.49 per month or £149 yearly meaning it doesn't cost a great deal for good security.
The Smartrack Protector pro also offers security features such as a battery back up mounted within the tracking unit. If a thief was to steal the vehicle and park it up at a safe location then disconnect the battery the tracking device will still remain active and running. Meaning the police can recover it effectively. If you would like a Smartrack Protector Pro fitting visit our link...