Ford Transit Custom NEW break in method
18 July 2019 | Admin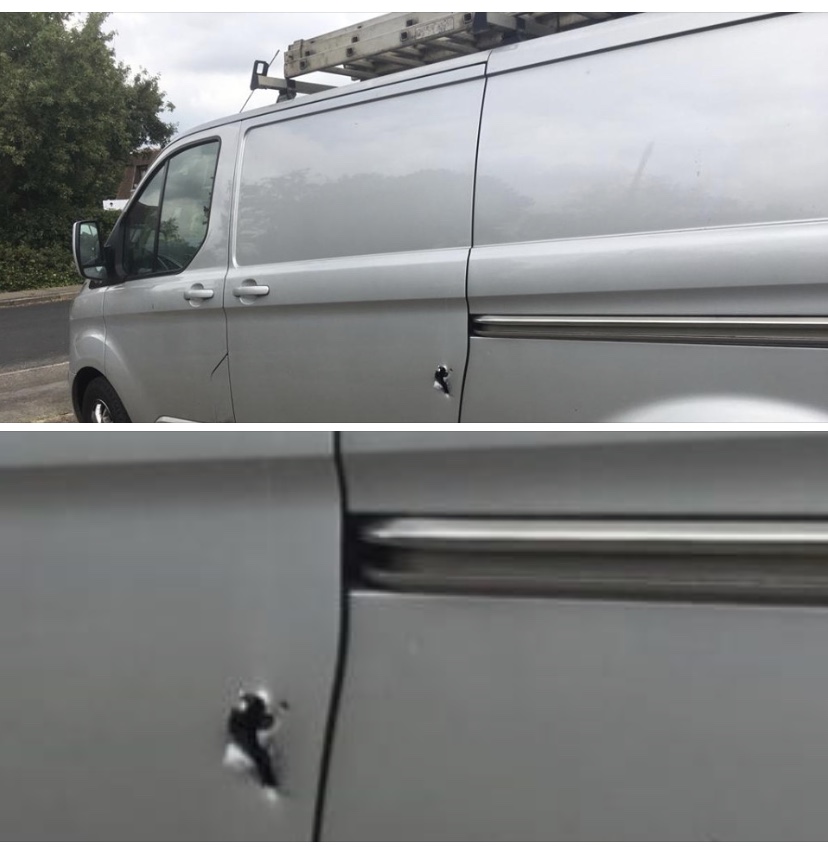 The NEW method used by theives to gain entry into the Ford Transit Custom vans WITH the FORD SECURITY PATCH. The original method to break into these vehicles was twisting the drivers door lock cylinder to the left and this would allow the doors on the vehicle to open ( Front, side and rear ). However this become so common on Youtube and builders talk groups Ford did something to offer slightly better security by offering a free Ford software update when the vehicle goes in for a service. This update from Ford stoped all the doors unlocking when performing the mole grip attack.
However this new wave ( already seen 6 vehicles attacked in this way ) causes more damage and the updates from Ford won't do anything. What is this new stlye of attack? The thieves have figured out exactly where the original door locking motor / catch sits within the sliding door, all van doors have a handle release from the inside ( incase you get shut in the vehicle ) This attack is simply gaining access to that release part on the lock latch and once they flick the catch the door will simply open. due to how they are attacking these there isn't much you can do in terms of reinforcing the area so we would strongly recommend upgrading the alarm system to the Meta Super Alarm. Many thieves will not mess around / wait around when an alarm is sounding. The benefit of the Super Alarm is the system will message you and sent a push notification to your smartphone to alert you your alarm is sounding. This is an excellent system if you keep large value items in your van such as tools and stock for your job in your vehicle.
The Meta Super alarm works perfectly alongside the original vehicle remote meaning arming or disarming the system is no hassle at all. This system protects all doors such as front, side and rear. The system also protects the interior by the way of ultrasonic sensors. Backed up by a fully battery back up siren which sounds @ 118db when triggered. The system also has a smartphone app alongwith full GPS tracking * subscription charges apply. Buy the Meta Super Alarm to protect your van today.