Front Flush Mount Parking Sensors What Is Involved?
19 December 2019 | Admin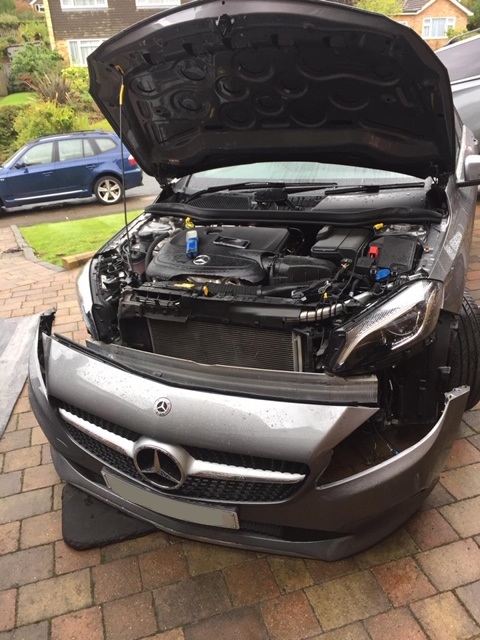 Many customers are confused as to what need to be removed in order to fit flush mount parking sensors. With flush mount sensors they are mounted from behind the bumper meaning a hole is cut in the bumper with a special clean cut tool then the sensor is located and positioned from behind the bumper, the only way of doing this correctly is to completely remove the whole bumper. If you don't want your vehicles bumper removed it is best to go for normal push in style sensors these are drilled and clipped in from the outside meaning the vehicle doesn't have to be stripped as much. Many customers prefer the flush mount style sensors on BMW and Mercedes vehicles due to them looking factory fitted. The sensors can be professioanally painted to match the original vehicles paintwork meaning they give a sleek appearance once fitted.
Cobra flush mounts are by far the most popular parking sensors on the market when it comes to flush mount sensors. This is due to them having almost the exact style and size of factory parking sensors. The front sensors are controlled via a touch button within the vehicles interior meaning once the button is pressed the kit will wake up for a period of 45 seconds, once awake the sensors will keep looking for objects in the local area and if there is the sensors will remain on during this period. If for any reason nothing is detected the kit will automatically turn of and be in standby mode ready to turn on once again when you press the P switch for 1 second.
The rear sensors are automatically turned on once the vehicles reverse gear is selected meaning there is no input required from the customer / end user. Cobra sensors have the best reliability and performance out of any other aftermarket sensor on the market. This is due to the sensors being made in Italy alongwith there excellent quality components within the sensors / ecu. If you are looking for sensors to be fitted to your vehicle and are having trouble choosing which type you require it is wise to think about if you want the bumper fully removed or a less invassive installation such as the clip in sensors which are raised from the bodywork by around 1 mm.
If you want to take a look at the types of kits we offer or would like to book an installation simply follow our Parking Sensor Link!