Gemini 514 Flush Mount Parking Sensor Review
5 September 2018 | Admin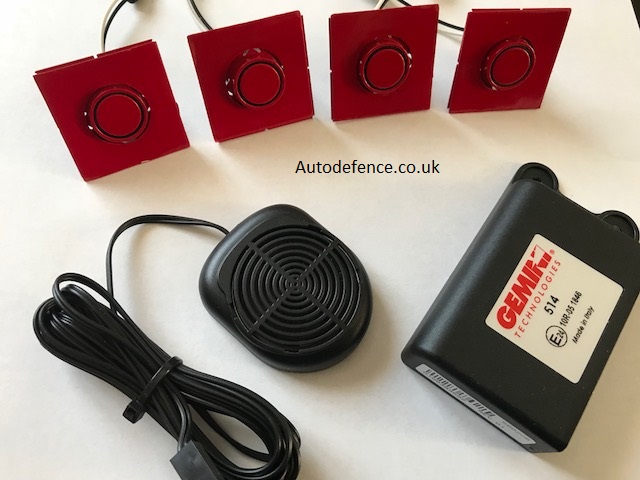 The latest sensors that have been released by Gemini in Italy have reached the UK. There are 3 things Auto Defence really like about the Gemini 514 Flush mount kit. The first thing being the buzzer which looks outstanding for an aftermarket kit, most aftermarket reversing sensor buzzers are designed to be mounted behind a dash panel but they can be a little hard to hear in some cases. If you wish to mount the buzzer within the vehicles interior the wire can be run off be under the buzzer itself meaning you won't see any wire. It is such a simple idea but no one / manufacture has done it yet. The buzzer can be mounted via a double sided pad or screwed down.
The second part we like a huge amount is the small rings which sit on the outer edge of each sensor. Not all vehicle manufactures use a 17 mm flush mount meaning 17mm flush mounts would look unusual on certain vehicles. For example Vauxhall have an outer ring around each flush mount sensor as such these are the perfect product if you want an original look.
The third part is the programming, this isn't a concern for a customer but for an engineer the speed of programming is unlike any other kit on the market. With the vehicle in reverse the programming buttons are held for around 3 seconds. Then the button is pressed a certain amount of times depending on which setting you wish to select / deselect.
Gemini are a market leader in Italy for providing parking sensors which are excellent quality and reliability. Unlike other china made brands you can see the quality of these sensors by simply opening the box. Everything is designed / engineered for a sleek installation.