LandRover Vogue Smartrack S5 VTS
16 May 2019 | Admin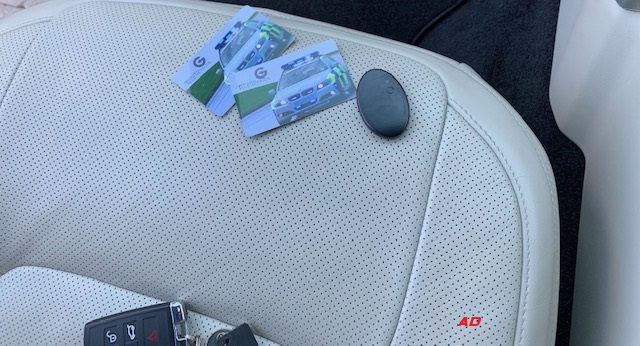 After our last post on the Smartrack S5 VTS last week. A customer decided straight away they wanted a Smartrack S5 tracking system installed into there brand new Land Rover Vogue. The S5 offers total protection by having an ADR tag which has to be within the vehicles interior when driving the vehicle. If the vehicle is driven without a ADR tag the system will alert Smartrack instantly and in turn they will phone you straight away and ask why the vehicle is moving. If the vehicle is stolen they can then track the vehicle via GPS and GSM in order to get the vehicle recovered ASAP. The average police response time is 21 mins with a Smartrack system installed meaning Smartrack offer one of the quickest recovery systems in the UK.
The Smartrack S5 VTS also offers a mobile smartphone app which allows you to simply log on and view the basic vehicles location. The system can also have added immobilisation ( additional Cost ) which means the customer can remotely immobilise the vehicle from starting via a desktop PC. The subscription is very affordable at only 13.49 per month meaning its one of the lowest cost S5 units to have installed. The Smartrack systems can also be transferred to another vehicle at a later date meaning you don't have to pay for another brand new tracker when the vehicle is sold. Simply get in touch with us before your planning to sell the vehicle ( Give us a good amount of time 1-2 weeks. ) and we can simply get the unit removed and refitted.
A S5 VTS is getting requested more and more from many insurance companies due to the massive rise in relay theft. This means a thief stands next to your house extending the range of the key fob and your vehicle thinks your standing next to it. With S5 tracking systems this form of attack allows the customer to be alerted as quickly as possible due to Smartrack knowing if the vehicle is started and moved without an ADR tag being within the vehicles interior. Why not book a Smartrack S5 VTS in for your vehicle today.