Lotus Esprit Cobra Cat 1 Alarm and Immobiliser Fitting
27 June 2018 | Admin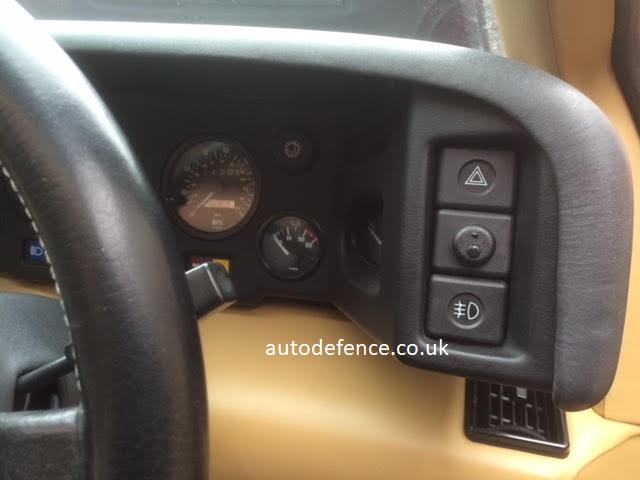 The classic Lotus Esprit offering styling like no other car on the road. Our customer wanted to protect the car due to it being passed down in the family and wanting the most secure and reliable system possible. We suggested the Cobra Thatcham approved Cat 1 alarm and immobiliser with the microwave sensor giving extra security and the system has no sensors in view other than the small sleek LED.
The Microwave sensor which protects the interior was mounted under the arm rest meaning the customer won't even know there has been a sensor mounted under there. The alarm features a 118DB siren which has full onboard battery back up meaning if the vehicle is under attack and the battery is disconnected from the vehicle or the siren wiring is cut the alarm will remain sounding.
We will issue a full Thatcham certificate on completion of the alarm and immobiliser fitting providing the system is Thatcham approved. You can view all our Thatcham Approved Car Alarms. All these alarms and immobilisers are designed with the older vehicle in mind, remember all cars from 1996 have a Thatcham immobiliser from the factory.
This alarm system protected the doors and the vehicles interior. The immobiliser side cuts 2 electrical components within the vehicle to stop it being hot wired under attack. We install fully mobile all over the UK.