Meta VTS New Thatcham Approval
13 January 2017 | Admin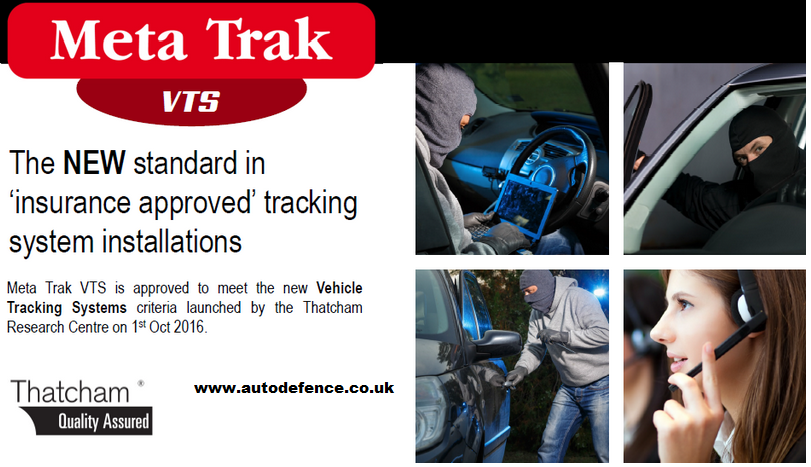 Thatcham is really changing the market in 2018. There will no longer be Thatcham Cat 5 and Cat 6 units these will be replaced with an all in one unit. This is known as the VTS system. In 2018 car insurance companies will no longer request a Cat 5 or Cat 6 they will instantly request the very latest VTS system to be installed due to the Cat 5 and Cat 6 units not being no longer valid.
The VTS is a Thatcham Cat 6 device but it features ADR cards. The only diffrence between a Thatcham Cat 5 and a VTS unit is the vehicle starter immobilisation. VHF which some trackers support is no longer required and there will be no requirement for it in the UK.
As always Auto Defence is at the front of vehicle security and as such we are the first dealer in the UK offering you / the customer the chance to buy the device early and stay ahead of the rest.
BUY NOW - Meta Trak VTS