Mitsubishi Shogun Cobra Alarm Replacement
17 April 2018 | Admin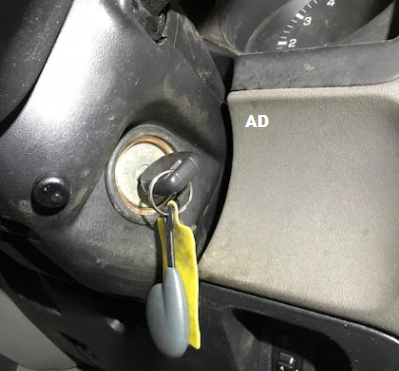 Many of the Mitsubishi shogun's were fitted with a Cobra alarm at the dealers when these vehicles were new. Sadly when it comes to programming new remotes ( old ones get broken after 10 years of use ). You must have the pin number which was given when the alarm was fitted along with a touch key override stick. This stick was pushed on to the touch key base during remote control learn mode, sadly a huge amount of these tags break internally due to owners dropping there keys.
Once the tag breaks it is the case of removing the alarm completely or removing and replacing the system with a new alarm. Our customer still wanted remote locking so decided to go for a brand new alarm system. The brand new Cobra alarm system protects all doors and rear, bonnet and the vehicles interior via the original microwave sensor which still works fantastic due to these being very high quality. We mounted the LED in the original location so this means no trim is damaged and no extra holes are drilled during installation.
The Cobra 4693 Offers excellent protection and the system is ultra reliable. The new system also uses a new type of remote programming which is done via the Pin number making it future proof. If your looking for a replacement or upgrade of your current Cobra alarm system why not book an appointment today.