Motorbike Tracking From Meta
28 April 2016 | Admin

Meta who have produced the legendary motorbike alarm have just released there Thatcham approved Cat 6 tracker which has given customers 1 year free subscription when they buy the product meaning you buy the device and get a complete year without any other form of charges or payments. After the first year its an affordable £100 per year or £250 for a full 3 years. This means this tracker is one of the cheapest systems to have installed on your motorcycle.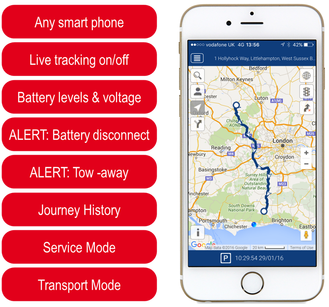 With the awesome smartphone app you can see route history for the past 30 days, check your battery level at any time meaning you can check the status of your motorbikes battery. And if you don't like sticking to the speed limits on your motorcycle you can always put the device in privacy mode meaning you won't be able to find any history or speeds during that mode is turned on.
The app works perfectly on Apple or Android platforms making it so universal across the board. And with full Thatcham Cat 6 approved tracking you can be assured you will get ultra quick recovery from the local police force.
You can buy the Metatrak M6 or give us a call today to book your installation 01507 477808