New Sliding Door Transit Custom Attack Method
25 October 2019 | Admin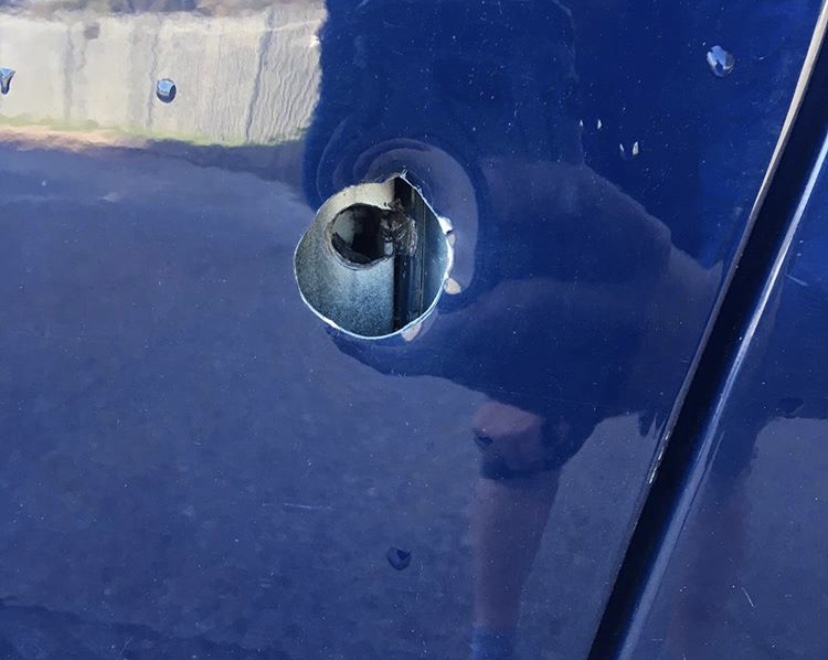 Due to the repeated complaints from owners from owners groups, letters, youtube videos. Ford released an update free of charge to owners of the custom. The update they released stops the most common attack of the drivers door lock meaning they can't no longer twist the drivers door to the left 2 times to unlock the whole van. Due to thieves not being able to attack the van via the simple method they have now found a way which causes more damage and its just as quick to gain entry. The thieves drill a hole on the sliding door attacking the original lock mechnisiam. By drilling the hole in a certain place they can simply release the door catch and gain entry inside the vehicle. What can i do to stop this happening on my van? Fit an alarm which will trigger the moment the door is open giving you the best chance of keeping your tools or fitting high spec Thatcham deadlocks. However neither of these items will stop a thief drilling a hole in this weak area lower in the door. They may also try this method hoping you have forgot to lock your deadlocks.
Every time a method by a main dealer ( Ford's ) is carried out, it simply doesn't stop the thieves. All the thieves do is find another way into the vehicle without causing themselves to much hassle in doing so. This new method will cost owners £100's in repairs getting the sliding door welded back up and repainted. It won't be long before a plate is available to cover the damage that has been made but due to this being a new method it could be months before these plates are released.
If you own a Euro 5 Transit custom 2013-2016, we would recommend this system Laserline Thatcham Alarm.
If you own a Euro 6 Transit custom 2016 on wards, we would recommend this system Meta Thatcham Alarm.