Nissan NV200 Load Area Microwave
7 December 2017 | Admin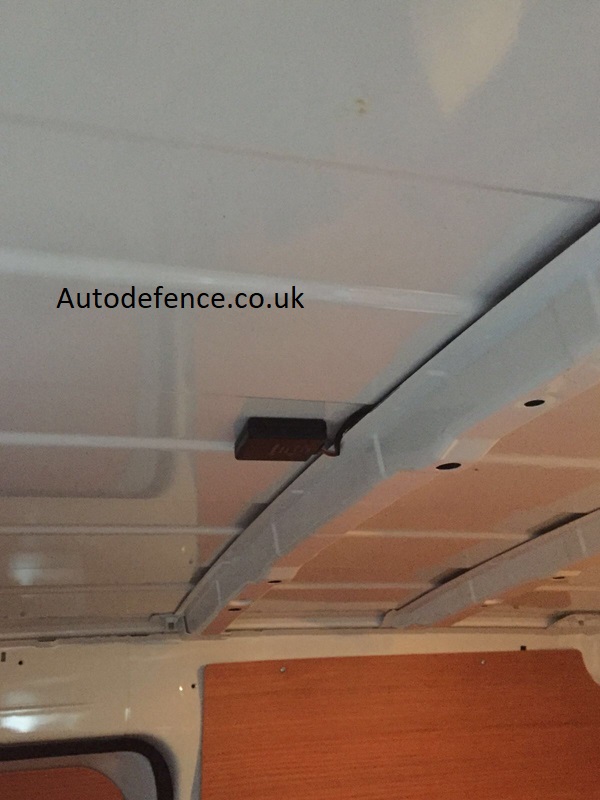 The Nissan NV200 is a fantastic work van and sadly it lacks any form of security, The NV200 has standard keyless entry and an immobiliser as factory standard. Autodefence can offer an excellent security upgrade for this vehicle such as the Cobra ADR with the rear load microwave sensor. This will add a full alarm system with immobilisation and anti key clone tags. The idea of the microwave in the back load area is in case the load area doors are bent out / peeled and they try to gain access to your tools. If they did the alarm will sound instantly.
The Anti Key Clone ADR tags are designed to stop anyone cloning a key via the OBD port and trying to get the vehicle started, the alarm will instantly sound if the vehicle is attacked such as a door opening or movement within the vehicles interior. If the vehicle is unlocked with an original or cloned key the alarm will start the pre disarmed state count down. The alarm will have a 30 second delay meaning it needs to see the ADR card in range or the alarm will trigger. The vehicle WILL NOT start until an ADR card is in range.
How do I add a van microwave to my van alarm order?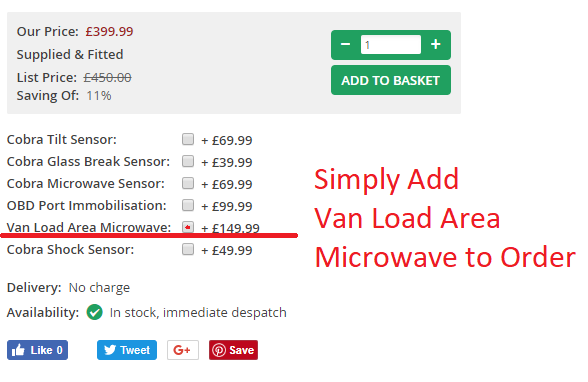 If you would like van security fitted, why not take a look at our Van Alarm page