Now Stocking The Starline i96 Can Immobiliser
5 April 2019 | Admin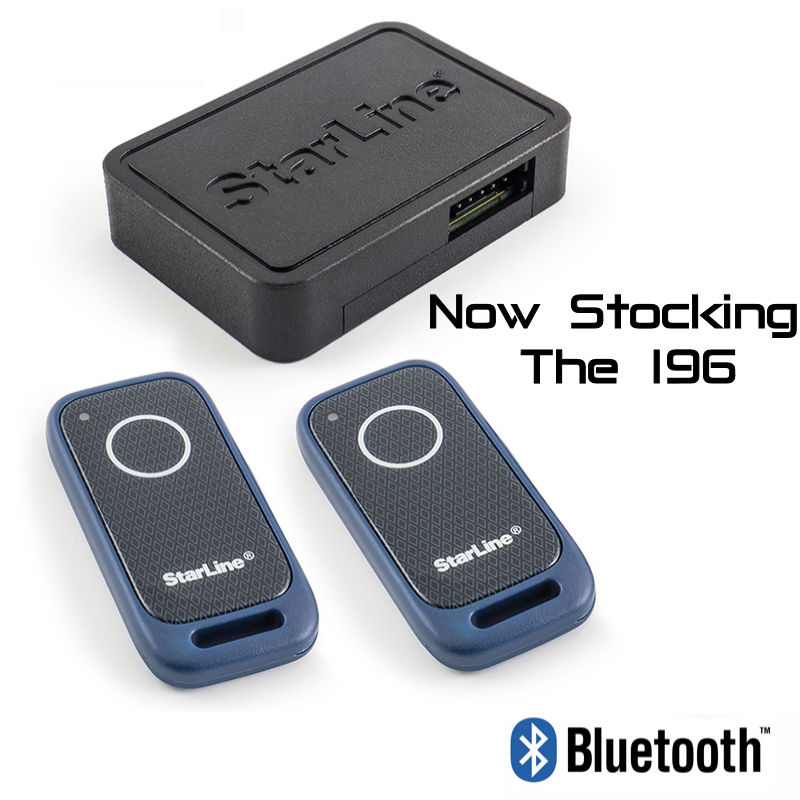 The Starline has been launched in the UK offering a huge amount of security on a small budget. The Starline features dual can-bus blocking on some vehicles which is more advanced than any other system on the market right now. It also features an additional relay for analogue blocking which is another layer of security. The Starline I96 can work through the normal vehicles interior buttons or you can purchase the additional ADR tags which are designed to sit on the vehicles keys. The ADR tags are the quickest way to get in and drive away!, The Starline also gives you the ability to add a smartphone such as an Apple or Android. Once your phone is paired you can simply get in and drive away without having to press a series of buttons.
Using ADR tags is ideal if your vehicle has a limited choice of buttons. Some vehicles such as BMW's and Mercedes can have up to 15 buttons that can be used within the vehicles interior. Other vehicles such as Ford and Vauxhall have a limited choice on certain models (3-7 buttons ) The Starline system uses no LEDs or dash lights the reason for this is due to other Can-Bus immobilisers using the dash lights and they can be very hit and miss on certain vehicles. The Starline uses a high pitched buzzer which is hidden within the vehicles interior. The idea behind this is no one will know what is fitted to the vehicle or where the device is located, due to the tone the device uses you can't easily locate the buzzer offering excellent security.
Can-Bus blocking is the future in the UK and with more vehicles being added to the Starline database you can rest assured the Starline I96 will be compatible with your vehicle. With the Starline being made in Russia you can rest assured of the product quality and performance this system offers. Starline also give a 3 year warranty for piece of mind.