OBD Port Immobiliser
21 February 2016 | Admin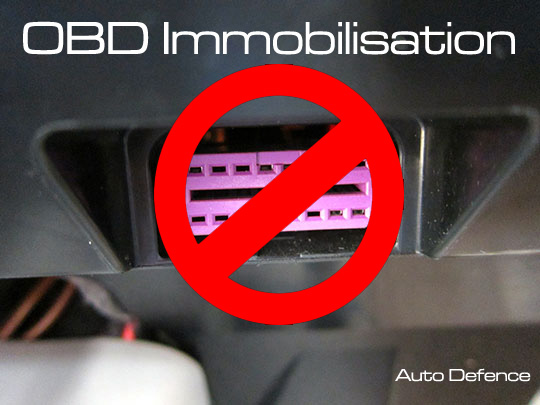 On most of our alarm products we offer to clickable option of adding OBD Port Immobilisation onto your alarm package for an additional cost of £49.99. Many customers wonder what this extra is and how it works. The answer is simple it is our custom upgrade for any alarm package we offer and it only immobilises the OBD port when the alarm is armed and active.
This means you can still have your OBD port immobilised if you wish to carry out diagnostic work or if you wish to remap the vehicle this is all still possible. The port works as normal when the alarm is disarmed / not active. meaning service work and warranty work from main dealers remains unaffected. We provide this service due to the large amount of vehicles being stolen by OBD port key cloning, this is were a thief will smash a window or pick the door lock to gain access to your vehicles electric computer port known as OBD and plug a small device in which programs a new car key within seconds. Once this method is used it deactivates all factory security and they drive away.
Once a vehicle has had an alarm and OBD port immobiliser added we haven't heard of any vehicles being stolen since. Auto Defence prides our service and reputation on custom high security packages which no other company offers in the UK. We supply and fit vehicle alarms in the UK via our nationwide mobile network.