Painted Parking Sensors
6 March 2016 | Admin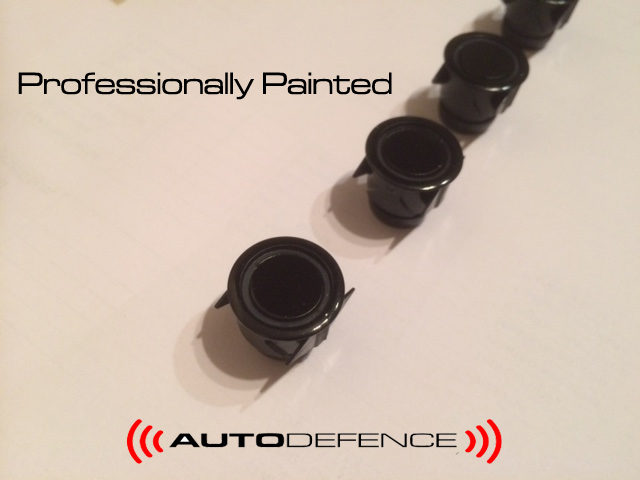 When getting Parking Sensors fitted you may wish to add the colour coding to make them look like a part of the vehicle. Most companies use a spray can and say the finish is good enough. At Auto Defence we don't agree, the problem with most spray can jobs is the finish can come across as dull and flat this is where you can't beat a professional spray shop finish such as above. The sensors above have been done with a spray gun and they have been correctly painted and finished.
And you can tell the paint has the very nice glossy finish and it looks 100% like the original factory paint job. When they have been painted correctly you have less worry about the paint chipping or fading from the sun. All the parking sensors we offer have the choice to add professional colour coding.
If you are looking for parking sensors and the company is offering professional colour coding on the same day you should be a little worried due to a professional finish at least taking a day to dry and to make sure the paint has fully cured. We offer fully mobile parking sensor installations nationwide in the UK.