Range Rover Sport Scorpion S5 VTS
23 May 2019 | Admin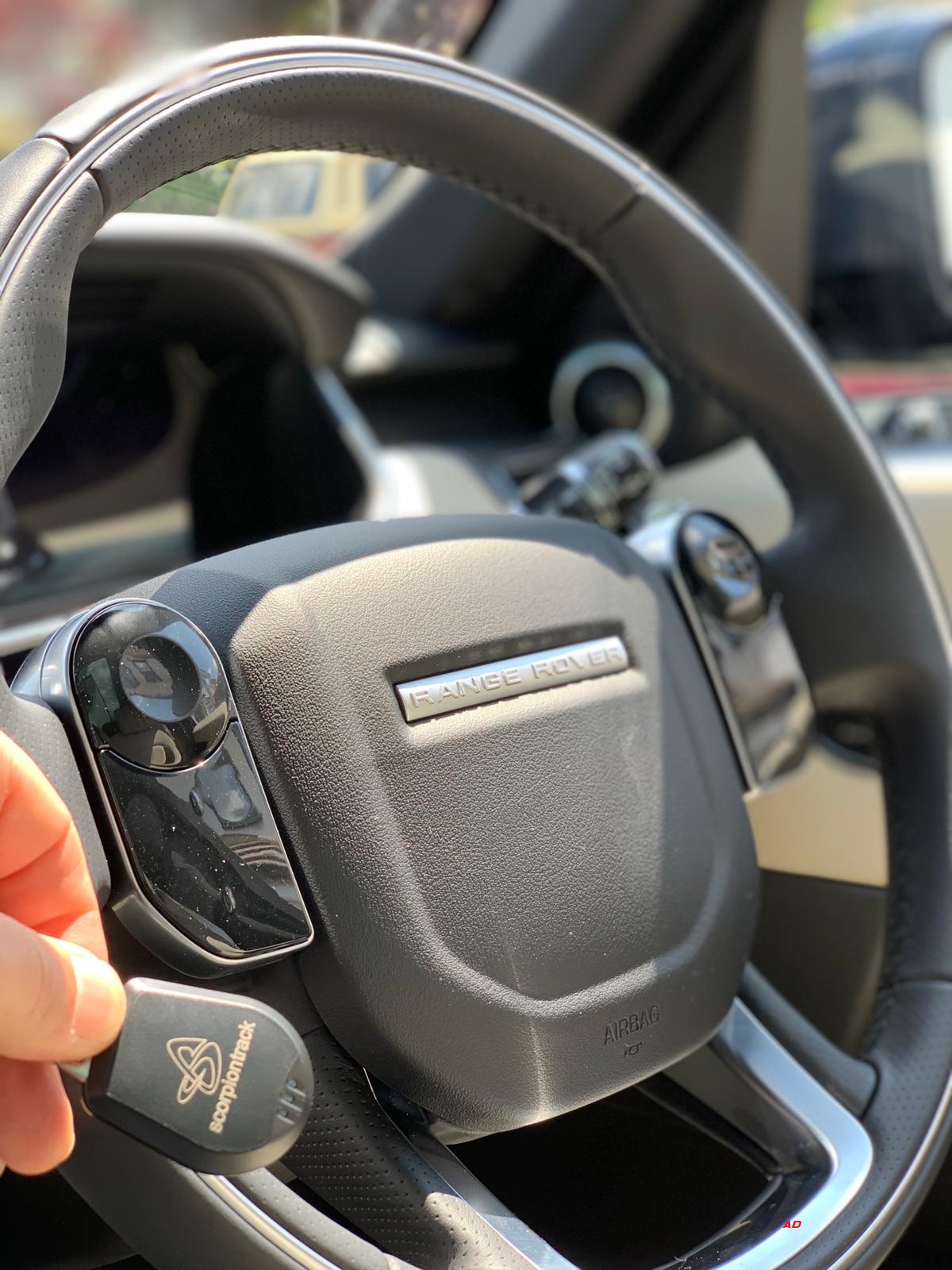 This stunning Range Rover Sport was fitted with the latest Thatcham S5 on the market the Scorpion S5 VTS system. The VTS system uses driver ID tags which need to be within the vehicle when it's driven. Without these tags being present the system will send an alert message to the Scorpion tracking head office in the UK. The system offers the usual tracking features that are found on all other tracking systems such as a Smartphone app which allows you to view the vehicles location. It features a full back up battery and tilt sensor meaning if the power is disconnected or the vehicle is picked up or towed the tilt sensor will trigger sending an alert to head office.
The Scorpion system is made, engineered and designed in the UK. The Scorpion systems are fully Thatcham approved and offer excellent security once the device is installed. You can be assured Scorpion will work as fast as possible in the unlucky event of your vehicle being taken. Scorpion have been providing stolen vehicle recovery systems for many years and they have provided systems that are reliable and excellent quality. Auto Defence have a special offer which includes a 1 year subscription free of charge when purchasing a S5 VTS unit. after the first year the subscription is very cost effective and affordable.
We don't just install these devices on Range Rovers there is a massive range of vehicles these devices can be fitted to. Other common vehicles are Audi's, Ford's and BMW's. The Scorpion S5 VTS can be fitted in around 1-2 hours on most vehicles meaning your vehicle can be secured in no time at all. Why not find out more on the Scorpion S5 VTS system.