Scorpiontrack Fleet Review
28 February 2016 | Admin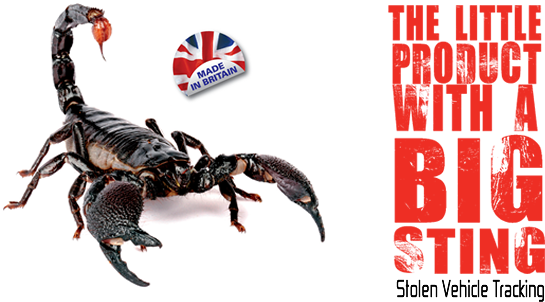 Scorpion have become a major provider in the fleet market. This is due to there very high quality support in the UK, everything is kept in house in terms of design and development. Most importantly all the equipment is made and fully tested here in the UK, not many fleet tracking providers can offer a UK made and designed product.
Scorpion offer a very affordable fleet management system at only £99 per year subscription. This device is very detailed in terms of vehicle location, speed and ignition status meaning you can simply check at any time if the vehicle is in motion. The system updates automatically every 2 mins giving you exact locations and road names.
Even offering the abbility to add a drivers ID tag so you know what driver is driving each van everyday. This can help in the event of speeding or parking fines giving you exact infomation on the driver for each day. The system can be used to know what times the drivers are starting and finishing each day. All in this device will save you and your company money.
We supply and fit a range of fleet management trackers and you can view them Fleet Trackers