Scorpiontrack ST50 Review
10 February 2016 | Admin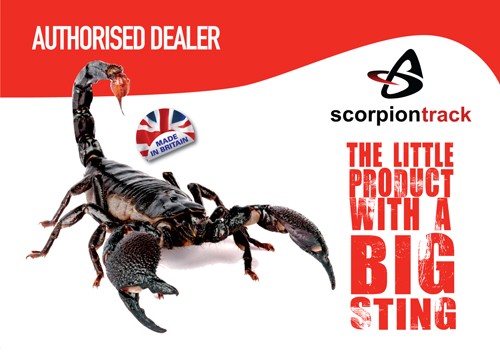 Scorpion has taken a large place in the stolen vehicle tracking market with there Scorpiontrack ST50 unit. Since being released many years ago it has been a very reliable and proven system. A feature I like personally is the Key Guard alert. This is were you can set the tracker up to text your mobile if the ignition is turned on ( When its not meant to be driven ). Scorpion charge an extra £15.00 per year for this feature but for a Thatcham cat 6 with no ADR its a must have.
With the device being designed and built from the ground up in the UK, it's a true British made product unlike many others which are made in China. The subscription charge is very affordable at £130 per year, this makes it one of the most affordable stolen vehicle tracking devices to have installed.
The system is also covered in all major Europe counties. The battery back up in the unit can last up to 120 days of no power being supplied, once the vehicles ignition is turned on the tracker will automatically start charging from the vehicles power. Tilt and motion sensor fitted in the unit as per standard meaning if the vehicle is towed away the tracker will alert head office instantly.
We supply and fit the Scorpiontrack ST50 nationwide