Toad AI606-T2 Review
10 February 2016 | Admin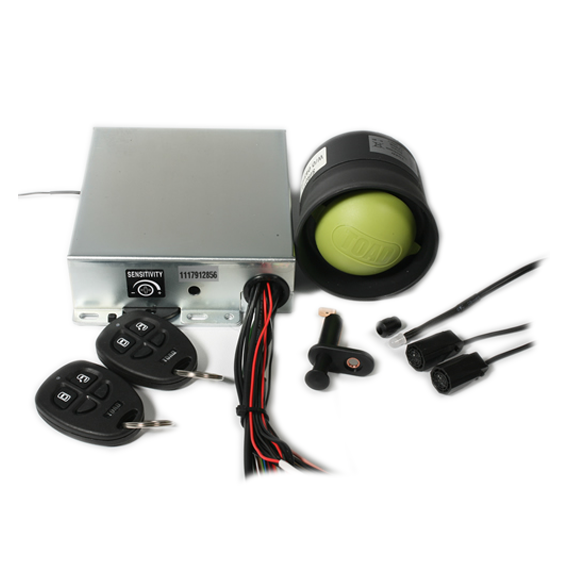 The Toad has been produced for many years and has been known as being one of the most reliable Thatcham Cat 1 alarms to have installed. They are much better now the T2 edition has been released. The Ai606-t2 is basically a V2 version of the original system and the enhancements are all black remote controls, very small cylinder type siren ( Still just as loud as the original ) and the ultrasonic interior sensors are much more adjustable and can be located at a better position than before.
The wiring is still the same gauge but the thickness of the cable is a lot more thinner meaning it is easier to hide the wiring within the vehicles wiring harness and the thinner cable makes it quicker for the engineer to route the cables. The system comes with a 2 year standard warranty issued by Scorpion Automotive. The alarm has a tri colour LED which changes colour depending on the state of the alarm. The Toad ai606 has full on board locking relays meaning you can have the alarm linked up to control your vehicles door locking providing you have a drivers door motor.
The only possible downside to this system, I would say is the ultrasonic sensitively is still a manual adjustment which is very out dated. Many systems are now using automatic ultrasonic sensitively during the first 40 seconds of arming. The main ultrasonic adjustment has to be set up by the installing engineer when the alarm is fitted.
We install the Toad AI606 T2 nationwide in the UK.