Vodafone Protect & Connect 5 Offer £695
24 November 2016 | Admin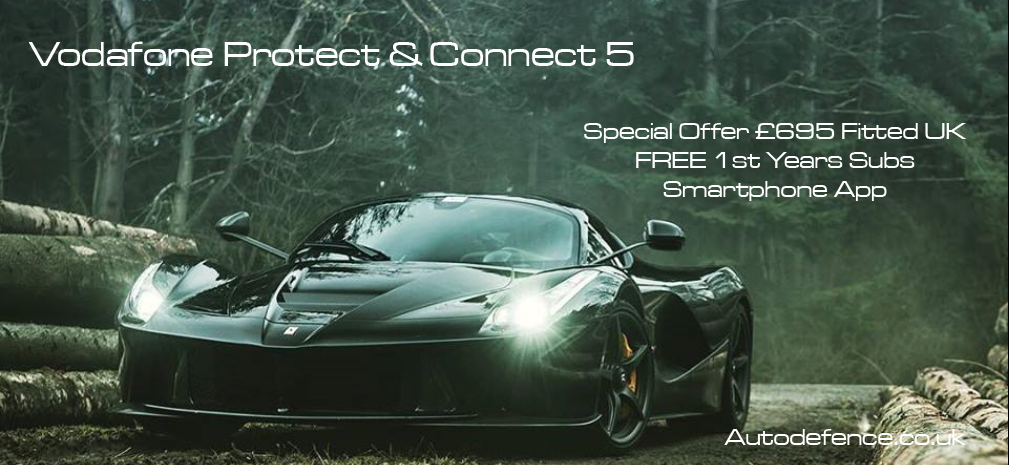 Vodafone Protect & Connect 5 Only £695 Fitted.
If you want the best deal in town have the Vodafone Protect and Connect 5 Thatcham approved Cat 5 system fitted in the UK for only £695 Fitted. What are we offering for £695 Fitted?
Latest Thatcham Approval TQA542

Latest V3 spec unit ( Ultra small )

Free Mobile Smartphone App

Free 1st Years Subscription

Worldwide Tracking Control Rooms

Sleek ADR Cards
The Cobra Cat 5 is the pure bench mark in vehicle security and is recommend by car manufatures as standard, giving you complete confidence in the product. Designed and engineered in Italy you won't find any cheap form of parts within this system. With the ability for the police to immobilise the vehicle in the event of a theft it gives you the best chance in getting your vehicle back.
With anti jamming technolgy built into the device as standard, it will beat even the most experienced car theives. Why not have your Vodafone Protect & Connect 5 fitted by Auto Defence today.