Volvo XC90 Thatcham Tracker Installed
13 June 2018 | Admin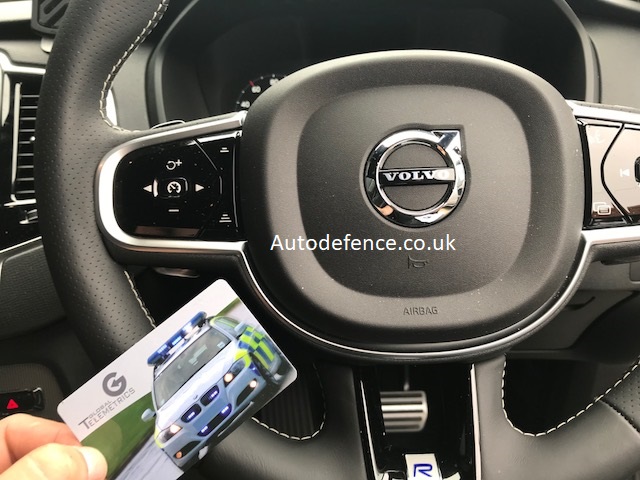 The Volvo XC90 is a vert smart and sleek 4x4. Sadly many insurance companies are requesting you have a tracker installed such as a Thatcham Cat 6 or Cat 5 Tracker. Once a tracker is installed you have the piece of mind knowing your vehicle can be recovered in the event of a theft. Our Smartrack Thatcham approved cat 6 protector pro global is fantasic for this vehicle and it is very affordable at around £200 fitted. Subscription can be paid monthly at £12.49 via direct debit or it can be paid yearly at £149.
The Smartrack Protector Pro offers excellent protection via it's advanced movement detection and it will alert the call Centre if the vehicles battery is disconnected also which means any form of tampering with your vehicle will send an alert. Once the subscription is paid the vehicle is tracked 24 hours a day, 365 days per year. The vehicle can also be tracked via the smartphone app meaning you can download an app from the Apple or google play store and enter your user and password information and you can then view the location of the vehicle and check other stuff such as battery voltage.
The Smartrack Protector Pro Global offers a huge amount of features for such low cost. If you would like a Smartrack installed click here.