VW T5 Scorpiontrack S5 VTS
4 July 2019 | Admin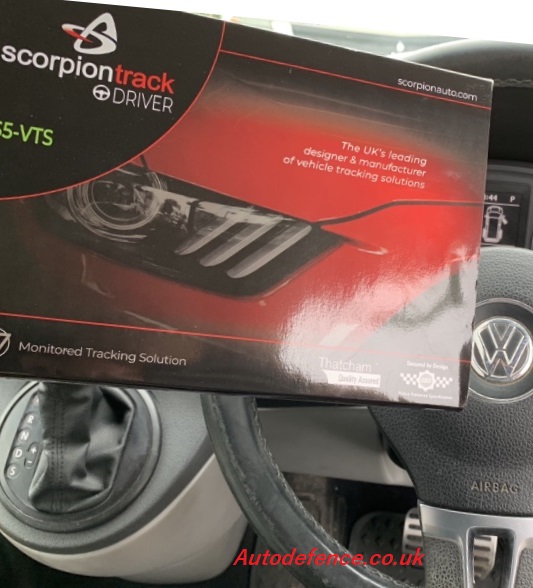 The VW T5 and T6 models are just as common as any other van to steal. Most of these are stolen through the vehicles OBD port. This customer wanted to be alerted if the ignition was switched on when he wasn't in the vehicle. The Scorpion S5 system is perfect for this vehicle. The S5 VTS comes complete with 2 x ADR tags which means you need to carry at least one tag with you when your starting / driving the vehicle without a tag being within the vehicles interior when the starting or driving is carried out will mean an alert is sent to the Scorpion Automotive tracking center. They will then phone you on the numbers listed on their system and ask why there has been movement with no tag being present. This guards you against key cloning and key scanning attacks for complete piece of mind.
The Scorpiontrack systems have been around for many years offering excellent tracking products and excellent customer care to back up there brand name. All Scorpion tracking products are made right here in the UK and everything such as designing, engineering and development are all kept in the UK also. Scorpion has been approved by many standard manufactures for a huge range of there products giving you piece of mind when having one installed. You also have to be aware the subscriptions are very affordable at only 130 per year making the system very affordable for an S5 Tracking system.
Scorpion offers you full stolen vehicle recovery, a smartphone app for apple or android smartphones. The system also features a full desktop PC login allowing you to track your vehicle at any time meaning you can check its location for piece of mind. Scorpion is approved by Aston Martin, Toyota, Subaru. As standard the system comes with full European tracking coverage. If you would like like a ScorpionTrack system installed why not visit our Scorpion Product listing.