BMW M2 Autowatch Ghost Fitting
14 December 2018 | Admin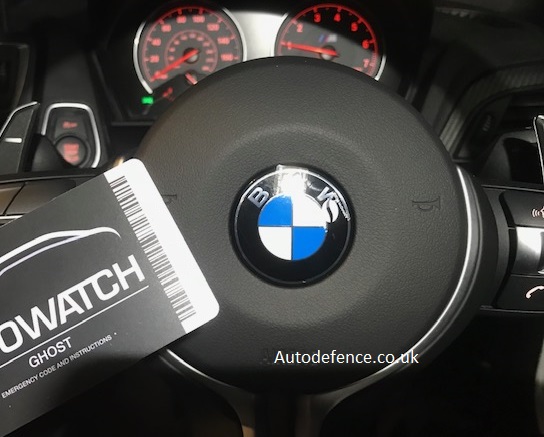 This BMW M2 was secured with the Autowatch Ghost. The Ghost works really well on this vehicle offering starter inhibit or gearbox lock ( Providing its an Auto ). If for example the vehicle is an Auto if they vehicle is moved from Park the vehicles revs will drop and the vehicle will become immobilised. This is a nice feature if you wish to start the vehicle are defrost your window screen without the worry of someone jumping in and driving off. The BMW M2 also allows a wide range of buttons to be used within the vehicles interior meaning most of the steering wheel controls all work.
The Ghost works on this vehicle by immobilising the vehicle via can-bus meaning no wires are cut during the installation the device simply sends data via the vehicles Can-Bus line to stop the BMW from starting or running. The Autowatch Ghost also feature an Apple iPhone app if you wish to download the app from the Apple store and have the Ghost disarm everytime you enter the vehicle automaticly.
We install the Autowatch Ghost all over the UK. The Ghost has been proven in stopping your car from getting stolen by the use of key scanning, and key cloning which is done via the vehicles OBD port. The Ghost is so small once it has been loomed up into the vehicles loom the device would take many hours if not days to find. Meaning the product is ideal to secure and protect your vehicle.