Range Rover 2015 Autowatch Ghost Fitting
1 September 2017 | Admin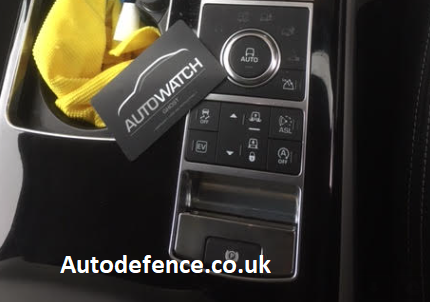 The Autowatch Ghost is a big hit with many customers looking to protect there car and not give a thief any advanced warning the vehicle is fitted with such device. The Range Rover was in the no1 spot in the top ten list of vehicle thefts last year. This is more than likely due to the ability of key cloning carried out within 40 seconds on most land rover models. With Land Rover vehicles being such an easy target and there high value they have kept within that top 10 list.
Land Rover have tried to make software updates to secure there vehicles even further but sadly they don't stand much chance against the Russians hackers that make the latest key cloning devices. The Autowatch Ghost works really well on Land Rover vehicles by either allowing the vehicle to start but stalls once the vehicle is taken out of park or not allowing the vehicle to crank. The Landrover vehicles normally have a button choice of up to 12 buttons in total giving you a good amount to choose from for your pin code. The Autowatch Ghost also features the Apple iPhone app giving you the ability to have the Ghost disarming when it senses your phone within the vehicles interior.
We are the no1 specialist in installing the Autowatch Ghost product nationwide within the UK. Why not give us a call on 01507 477808 to book your Ghost Fitting.